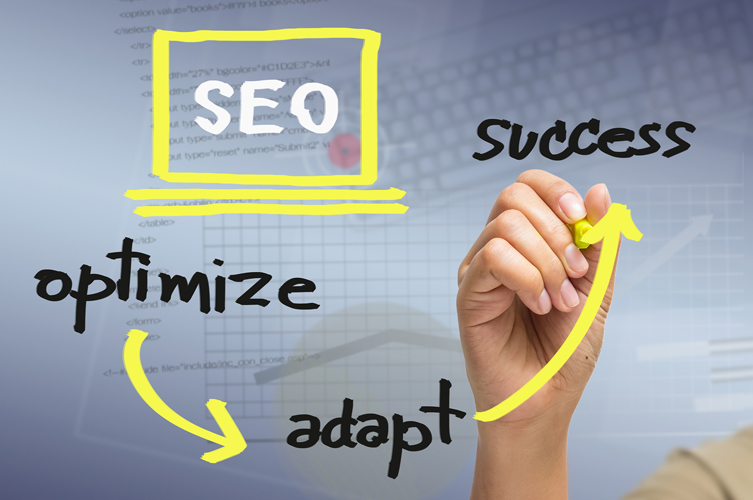 SEO strategies that work
What is SEO?  SEO, or search engine optimisation, is all about getting your website ranked higher than your competitor's to put your business in front of the vast number of consumers who are searching the internet for the products and services that you sell.  There are lots of ways to drive Internet traffic to your website but SEO is one of the most popular and economical ways to increase visibility on search engines like Google, Yahoo and Bing, through natural or 'organic' searches (as opposed to paid searches). There are two ways in which your website can appear on top of the search engines – paid search results (Pay Per Click, or PPC) or natural search results (SEO).
There are 3 main steps for SEO – keyword research, on-page optimisation and off-page optimisaton.
1.       Keyword research
Keyword research is the first and one of the most important aspects in getting your site ranked highly.  Google has a fantastic free tool to help you and I can't stress how important it is that you learn to do this properly.
Go to https://adwords.google.com/select/KeywordToolExternal  and start entering keywords or keyword phrases that you think people may use to search for your products or services.  Google will then give you a list of the most popular variations of that specific keyword. By looking at these results, you can see exactly what people are searching for in your market, as well as how many people are searching for each keyword every month.  These results separate the number of global and local searches.  It is always going to be easier to monopolise the search engines for keywords that are 'niched' right down or have less searches on them. However, if you want some of the big traffic, you will have to learn how to rank highly on those keywords that are more frequently searched.  This can take a lot of time and testing but the outcome will be worth it.
If you have a dot com site and sell products or services globally, then concentrate on the global searches but if you live for example, in Australia and have a dot com dot au domain name, then you will be looking at the local results.
 2.       On-page optimisation
Once you have your list of keywords and keyword phrases, you are now ready to optimise your website pages.  Here is a list of things to include or to give your webmaster to include:
Include your main keyword if possible in your URL
Meta title – appears at the very top of your website and should include your main keywords or keyword phrases in order of importance.  Separate keywords e.g website design | website development | best website design Sydney | etc.  The Meta title should be no more than 72 characters and less is better than more!
Keyword meta tag – search engines rarely put much importance on this list anymore but it is worth putting the list on anyway in case the search engines decide to use them again in the future.
Meta description – this is still important and should be no more than 158 characters.  It should contain your most important keywords and keyword phrases to describe what your site is about.
Image alt tags – this is about naming your images and this is a good way to get some more keywords onto your site especially if your website has a lot of pictures.  You can always add more text under the images as well.
Keyword frequency – you don't have to stack your content so that it is seen as spam and hurts the user experience.  However, you must use your keywords in your content so that the search engines pick them up and make sure they are in bold.  Keywords should be used in your headings and bolded as well but again, they must make sense and not compromise the user experience. (Header tags H1, H2, H3)
Page names – individual pages should have names including your main keyword for that particular page e.g. https://hotswots.com/website-design  .  It is much better to have these pages with the keywords than a whole lot of gobbledygook after the forward slash.  You can allocate 1 keyword or keyword phrase per page and this is an excellent way to add pages to your website – something the search engines look favourably on.  They will think that a 50 page site is far more important with good, original content, than a 2 page site.  Pages can be added slowly over time.
 3.        Off-page optimisation
Linking is still THE most important aspect of SEO.  The wrong type of link building (i.e. "Black Hat" link building), or link building of the wrong keyword to the wrong page, can get your site penalized, so make sure that you do it properly.  Some of the places you can add links include:
Business directories
Social media sites – Facebook, Twitter, LinkedIn, YouTube
Article sites
Forums & guest posting or blogging –  where you can leave your link
Government sites are rated very highly so anything with a dot gov, dot edu, or dot org URL will have more weight with the search engines
Exchange links with relevant sites, but make sure they are relevant or the link will be ignored
If all of that seems too hard or you don't have the time, you can pay to have a professional help you with your SEO.  Take note though, there are a lot of sharks out there on the internet who will take your money without a care about your results.  Do your research and don't hand over any money until you have a good recommendation and know exactly what the SEO Company will be doing for you.  HotsWots team use only 'white hat' (approved by search engines like Google) tactics to manage your SEO.  Give us a call today to get your website found.