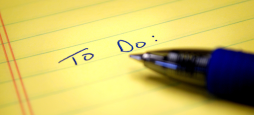 To-do list for a healthy website
Do you want a healthy website?
You may wonder what a healthy website is and why should you care?  Websites require ongoing maintenance for everything to work well and to limit the chances of it being hacked.  Without being too anxious about it all, there are a some simple things you can do to make sure your site has had a basic maintenance overhaul to start off the new year:
Make sure you have good, secure hosting – cheap is not always the best!
Make sure your site has been updated so that everything continues to work smoothly.  That means you have the latest version of your platform and all the plugins are also updated.  At this stage, a back up should be taken and kept on file.  If your site does get a virus or is hacked, then you will have a recent version that can be installed if need be.
Change your passwords.  This should be done fairly regularly anyway, but please, if you change your password, keep the new password somewhere safe!
Keep your eye on your website if you aren't on there regularly to blog or make updates and check out anything that looks suspicious or any strange code that has been attached to it.
Check your comments and spam and delete all the spam.
If unsure about any of the above, get it all checked by your developer.
If your site hasn't been updated, backed up and passwords changed recently, please contact us asap to get this done for you so that you can start off the new year all ready to go. For the small cost of 1 – 2 hours work, you know that if your site is hacked, you have done as much as you possibly can and at least we have a recent back up to install if need be.
HotsWots is a website design and development business with personal customer service that encompasses cutting edge design with technical expertise and an understanding of online marketing & SEO. If you would like us to check your website and help you convert more visitors, we will give you a FREE appraisal. Contact us at http://www.hotswots.com
Tags In