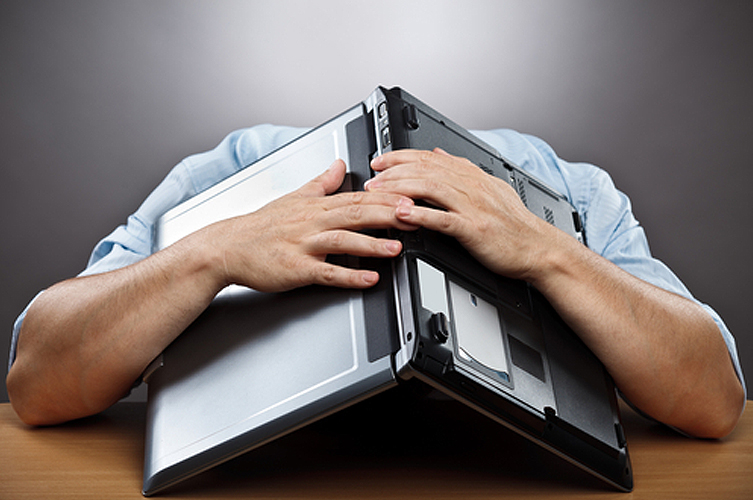 Top 5 website design mistakes
1. Broken links
There is nothing more frustrating than clicking on links to documents, other pages, or other websites that don't work and don't take you anywhere. The absolute worst is when you find a website that you like, want some more information, leave your details in the contact form – and hey presto – nothing happens when you click submit.
Solution: Check your website regularly!
2. Poor navigation
Websites should be easy to navigate no matter how complicated the site otherwise visitors will not stay around for long. The site must be easily usable and all information easily accessible for it to fulfill its primary goal whether it is to have more readers, more sales or more leads etc. Nothing should be more than 2 clicks away! Links to other websites should be managed properly so that visitors are not lost from your site. Information should be logically organised with your most important information located from your main menu and other ancillary information like policies and legal information located elsewhere to keep it totally separate (it is usually linked from the footer).
Icons, headings and sub headings will also help to keep your content managed in a structured and easily located way.
Solution: Plan, plan, plan and test!
3. Slow website speed
Google is obsessed with speed! Google has now included site speed in their search ranking algorithms. Site speed reflects how quickly a website responds to web requests. Speeding up websites is important — not just to site owners, but to all Internet users. Faster sites create happy users and when a site responds slowly, visitors spend less time there. But faster sites don't just improve user experience; recent data shows that improving site speed also reduces operating costs.
Solution: Get a good geek or website developer to sort it out!
4. Long flash introductions
Designers may think that long, beautiful flash introductions are cutting edge but flash is really bad for websites when it comes to search engines and viewing on iPhones and iPads. Again, visitors to your site won't stay around long enough to sit through the flash experience – you have a couple of seconds to capture their interest. Some flash sites are so overdone that is almost impossible to work out what the site is about and some website design businesses make this huge mistake too believing that they are showing their potential clients how creative they are.
Solution: Get a good website designer who will introduce you to other equally creative methods that will be Google friendly and won't lose you business!
5. No call to action
You may think it's all about driving traffic to your website but if you don't manage your visitors once they arrive on your site, it is all pointless. It's not that people are totally stupid but they are busy and if they are not subtly guided once they land on your site, driving the traffic will have all been in vain. It is all about the purpose of your site which needs to be ascertained prior to putting your content together. Then what do you want those visitors to do? Call you (reservations, bookings) or perhaps leave their details somewhere (database building) with the aim to convert to a sale at a later time. Manage your call to action using size, shape, colour and position. This is what will capture their attention on your page – make it easy for them to do what you want them to do but always remember, your visitors are really only interested in WIIFM – What's In It For Me??!!
Solution: Work out what the point of your website is and then manage your visitors accordingly!