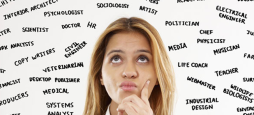 Tips for a great website – #8 keyword research
Tip 8 – keyword research & getting found
This is an important area you will need to do some research in but briefly this is all about how potential customers and visitors will find you on the internet and the words they will type in to search for your site. Keywords are the meaningful words and phrases related to the topic of your page. Google offers a great tool for websites owners to find relevant keywords:
https://adwords.google.com/select/KeywordToolExternal
This tool also gives you a feeling for advertiser competition on a particular keyword. You can search either by using a thesaurus style function or by typing in either your website or a website in a similar industry area.
Without going into too much detail here, you should be using these words and phrases throughout the body of your website and your web designer will also know to include them in specific places such as your title and description tags as well as headings and various other places so that the search engines will 'pick them up' when they crawl the web. However, it is very important not to 'over stuff' your website and blog posts with keywords. Google and the major search engines consider this to be spamming and you can be penalised for this. Keywords and keyword phrases also need to be totally 'relevant' to your website page and the more relevant they are, the better you will do in the search engines.
You should select the most relevant 10-20 keywords/phrases to target and these should be balanced between some of the more popular and a few niche keywords that you believe you can dominate. If your industry is very competitive e.g. website design, you may want to concentrate on including some pages around your niche e.g. WordPress websites or Joomla websites as long as they are relevant to your content. Keep all of your research because it will continue to be valuable if you explore paid advertising or wish to broaden your optimisation at any time.
HotsWots is a website design and development business with personal customer service that encompasses cutting edge design with technical expertise and an understanding of online marketing & SEO. If you would like our copywriter to write your content so that it includes the best keywords or you would like us to do some keyword research for your niche or industry, contact us at http://www.hotswots.com
Tags In